Web Design Sabah | Professional Web Design Services in Sabah – Make Your Brand Stand Out!
Get your business online with Web Design Sabah services. Our experienced web design team offers professional website design services to create the perfect website for your business. We provide tailored web solutions to meet your needs, allowing you to reach more customers and succeed in the digital platforms.
Web Design Sabah | Build Your Brand with KS Global
KS Global is a professional web design company based in Sabah that can help you create the perfect website to showcase your brand.
Web design Sabah | Get your business noticed with our professional website design services in Sabah. Our team of experienced designers will guide you through the whole process and help you create an eye-catching website that is unique to your brand. Stand out from the competition and make a lasting impression with our cost-effective and high-quality website for your business growth.
We create Stunning Brand identity with our Sabah Logo Design Service
Need a website design that stands out? Look no further than the web design! Our team of creative professionals are located across Kuala Lumpur, creating a stunning website that captures the essence and spirit of your business. Whether you're in Beaufort, Beluran, Beverly, Bongawan, Inanam, Keningau, Kota Belud, Kota Kinabalu, Kota Kinabatangan, Kota Marudu, Kuala Penyu, Kudat, Kunak, Lahad Datu, Likas, Membakut, Menumbok, Nabawan, Pamol, Papar, Penampang, Putatan, Ranau, Sandakan, Semporna, Sipitang, Tambunan, Tamparuli, Tanjung Aru, Tawau, Tenghilan, Tenom, and Tuaran. We Got you Covers!
Designs That Impress
Our experienced team has years of experience in providing effective and modern web design services that ensure your website stands out from the competition.
Cost-Effective Solutions
We provide cost-effective solutions that allow you to get the most out of your budget and get the best possible results for your business.
Flexible & Reliable
We understand how important it is for businesses to have reliable and flexible websites, so we offer a range of services that can help you get the perfect website for your needs.
User-Friendly Design
We use the latest technology to make sure our websites are user-friendly and easy to navigate, giving users an enjoyable experience while visiting your site.
Best Web design Company in Sabah
KS Global is a Web Design Company in Sabah which specializes in creating highly creative websites for any type of business or customer. We create websites that work beautifully on any device and with any browser. They also ensure that sites meet accessibility standards so people with disabilities can use them. If you are looking for a 'website design company near me' in Sabah. KS Global is the best fit for you.
We have been using WordPress since 2016 and have also worked with several clients who have used it. It has become one of our favourite platforms because it is easy to use, and many plugins are available.
Professional Web Design Services for Sabah Businesses
Our team at KS Global has extensive knowledge of web design and development. We understand what works and what does not work when designing websites. We also understand the importance of understanding CMS (Content Management System) such as WordPress. This allows us to ensure the site is user-friendly and looks professional.
Top Web Design Services in Sabah, Malaysia
KS Global is not just about creating stunning designs or developing robust websites. We also offer state-of-the-art marketing services that are designed to help you promote your business online — from SEO marketing to social media campaigns and email marketing.
We know that customer service is the key to success nowadays. That's why we dedicate ourselves to providing the best customer experience ever! We will go the extra mile for your satisfaction, no matter how big or small the request may be.
Create a stunning website design service in Sabah
A well-designed website will provide users with a pleasant experience. It should be easy to navigate through the site, and it should be clear what each section of the site is for. Users should be able to find what they need quickly and easily. They should also be able to share information with other people easily.
Sabah-Based Web Design Services for Exceptional User Experiences
Websites are becoming ever more complex. They need to be designed in a way that makes sense for users, whether they are accessing them through desktop computers, tablets, smartphones, or other devices.
We take pride in providing the best web design Selangor has to offer. Our designers know exactly what's needed to build a website that will meet your expectations and surpass your needs.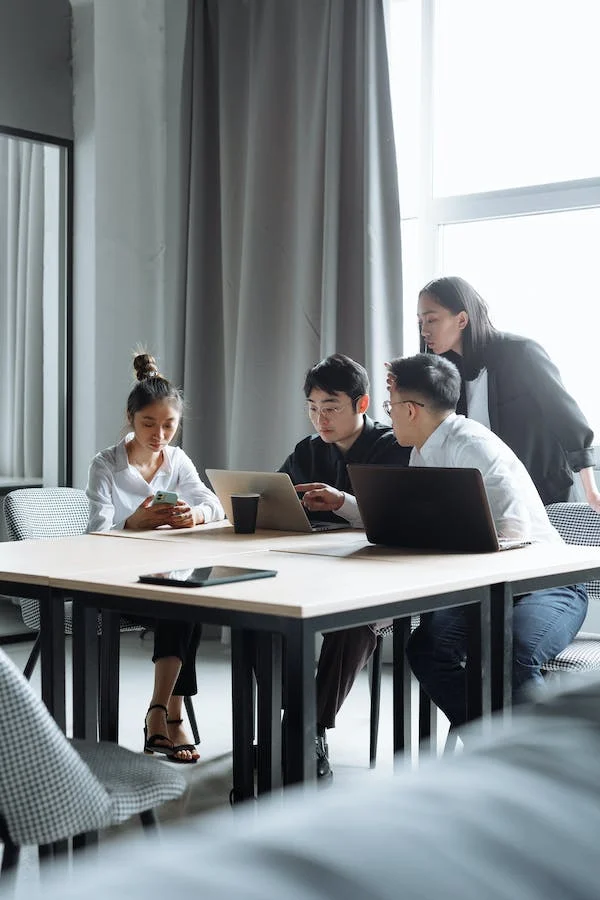 Adopting a content-first website design strategy
Your content affects the user experience heavily, which is why we believe in a content-first approach. As opposed to trying to fit your message into a design, we focus on the core of your message. Because customers find the right information at the right time, they are more likely to convert.
With our content-first design strategy, we can fully understand the needs and wants of your customers, so we outline content rules and know what information they require.
KS Global can create responsive websites.
Websites are becoming increasingly mobile-friendly. This means that when a user accesses a website via a mobile device, such as a smartphone or tablet, the website should display properly. If not, then the website needs to be redesigned so that it does.
The foundation of your website design should be built on reliable, and user-friendly. It doesn't matter how complex your website is, our Web designers and developers follow industry-leading best practices from the beginning.
Helping businesses of all sizes in Kuching, Sarawak
We are a young web development team helping businesses of all sizes make better use of their digital presence. We offer eye-catching custom websites and a wide range of online marketing strategies.
Our innovative approach eliminates unnecessary costs and offers more affordable prices than other web development companies.
Focusing on your customers
Other web design and development companies often overlook this crucial aspect. In addition to your goals, we shape our strategy around your customers, who are the heart of your business.
Web design involves more than just creating impressive websites. The purpose of your website must be to engage users and focus them on reaching a defined objective by providing a user-friendly interface.
Everything you need in one place with
KS Global
We manage all aspects of web design, including starting with domain registration, content writing, web hosting, security, maintenance, and SEO.
With one partner, you have a single point of contact for all your website needs, so you know that your website will stay up-to-date, secure, and well maintained. This allows you to use your team's energy and effort for your business than for your website.
Some of our web design sabah portfolio
CHECK OUT OUR OTHER SERVICES
Web Design, Web Development, Digital Marketing, and SEO, To Grow Your Business.
Web Design
Website is vital for defining a brand or a product. It is the face of your business and the first point of contact for the customer.
Web Application
Specialized in web application development that can automate your business processes and enhance team productivity.
E-Commerce
We build fully customized, automated, and responsive web store that speaks to your customers and showcases your products.
Search Engine Optimization (SEO)
Every website we build takes into account industry best practices for SEO to keep your site rank on the first page
Mobile Application
We develop hi-tech mobile app solutions that offer a robust user experience to your customers with creative design.
Graphic Design
We provide graphic design services, we have a talented team in Adobe Photoshop, Adobe Illustrator,  Sketch, etc.
Logo Design
We have proven ourselves to be recognized among the top logo design companies in Malaysia.
Corporate Branding
Branding a business includes a marketing practice, we utilize such practice to actively shape our client's brand.
Training service
We aim to be the One-Stop digital marketing training. (Our trainer is certified by HRDF)
Businesses and brands are unique by nature, and marketing and branding strategies should be unique to them. We create websites exclusively for you to help you reach consumers.
Responsive website design Sabah
These days most users access the web via mobile devices rather than a laptop or desktop computer, so don't rely on the old approach with new web design. Provide an exclusive experience for your customers on any device with our stunning responsive website design.
Creating a responsive website with KS Global becomes a brand-spreading tool that increases profits. With years of experience, we have created a wide range of unique custom-made websites with responsive designs.
Frequently asked questions about our website design service in Sabah
Our affordable web development agency in Kuala Lumpur, Malaysia provides result-driven websites for all budgets.
Located in Kuala Lumpur, Malaysia
GOOGLE REVIEW
what do our clients say?
I would agree with the reviews below. There's hesitancy amongst doing SEO however I done a lot of research and realized that to really get myself out there and get the website traffic I wanted I need to get onboard with a good SEO team. Since initially speaking with KS Global and discussing our needs and requirements I decided to proceed. I agreed to 40 keywords that were picked out of over 100 that would work for my business.These over the last 3 months have brought a significant increase in website traffic.
Ambigai Vesva
18. April, 2022.
KS Global did a great job in revamping our website. They are good in detailing and designing. Besides, they are also very easy to deal with. Thank you very much for ur superb work!
Sue Ann S
24. November, 2021.
Very good partner to work with for Ecommerce website, good responsive, great professional suggestion and work done within time frame, highly recommend!
Muhammad Hafiz
24. November, 2021.
If you are looking for an SEO agency that brings in more profit than your marketing investment, look no further than KS Global. We got back our SEO investment with them, and more profits than that.
Yoges Anjelan
22. November, 2021.
Really love working with this company. Got supportive management, fast response, give a lot of idea to us with our requirement. Highly recommended!
Nazrin Ibrahim
1. November, 2021.
Thank you KS Global developing our website! I do recommend them for small to medium sized companies, start-ups and individuals as they customise solutions, has consultative services in digital marketing and design
Sharon Anthony
1. November, 2021.
KS Global did a great job of not only creating our website how we wanted it to be, but also gave us great insight on what they believed that will help in boosting sales. Their proven experience and excellence is the reason why our company would recommend KS Global to anyone who is looking to create a customized website...
Pau Lok Ying
1. November, 2021.
We are impressed with their assistance and skills in managing our company's website. Thank you KS Global & team
Clumsycupid
1. November, 2021.